FASC District Information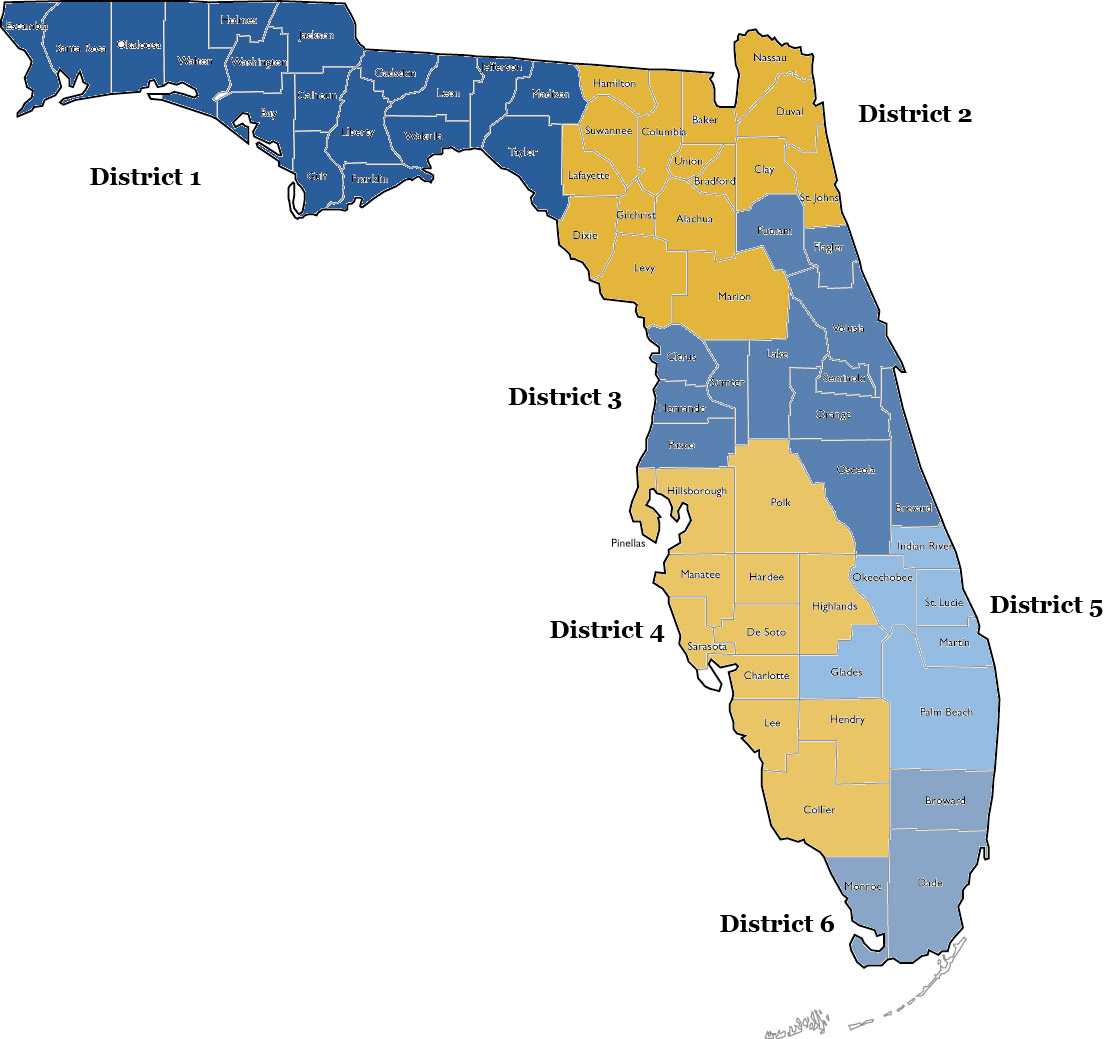 For more information about each district (like constitutions and minutes), click the name below. Download the district alignment HERE.
District 1
District 2
District 3
District 4
District 5
District 6
What's In A District?

Who's in a district? You are. Florida Association of Student Councils (FASC), our State organization, is comprised of six (6) districts with each county assigned to a specific District. Just as at your school, each district has its own set of officers, its own constitution and its own scheduled meetings. A great way to "dip your toe" into the FASC waters is to start at the district level. Payment of your FASC membership dues makes each school an automatic district member.
Did you know? Getting started in your district is as easy as locating the county's district on the FASC District Alignment map, completing the FASC Membership Invoice and taking a delegation to the first meeting.
It's no secret that undertaking new experiences can sometimes be daunting, but it has been repeatedly proven that networking can be an advisor's best solution. And there's not a better place to start than with your district president and state officer schools.
District President Schools
District 1: Pace High School District 2: Forest High School
District 3: Windemere High School District 4: Charlotte High School
District 5: Spanish River High School District 6: iMater Academy High School
State Executive Board
President: Palm Beach Central High School
Vice President: Columbia High School
Secretary: Forest High School
Treasurer: Bay High School and Mosley High School
Parliamentarian: Ocoee High School
Treasurer-Elect: FASC District 3
FASC's website has great information from the district officer schools, minutes and meetings to the details regarding state membership, advisor and student leadership opportunities.
And finally, every school's super secret weapon for getting those pesky questions answered is to contact Dr. Melissa Sohn, FASC Executive Director, at sohnm@highlands.k12.fl.us or call 863-699-5010. Because after all, there is no such thing as unimportant questions, or "we've exhausted every avenue in search of answers".