Supplemental Insurance Benefits
FASA members are able to access supplemental insurance benefits for themselves and their family at a reduced rate. FASA members will find the sign-up link on their Member Compass page. Benefits include:
FASA members not eligible include Basic, Business Alliance, and Partner members.
Humana Dental

Proper dental care is important and taking care of your oral health is an investment in your overall wellbeing. By seeing your dentist regularly, you can catch dental problems before they get too serious and require more extensive and expensive procedures.
2 Plan Options
Co-Insurance – Preventative (100%); Basic services (90%); Major services (60%)
Deductible – Individual ($50); Family ($150)
Waived deductible on preventative care
Annual Maximum - $1,500
Orthodontia – Adult/Child; Co-Insurance (50%); Lifetime Maximum ($1,000)
In-network & Out-of-network provider options
Monthly Rates – Member Only ($35.37); Member + Spouse ($70.72); Member + Child(ren) ($85.44); Family ($129.34)
No annual maximum
No deductible
No waiting period
A primary care dentist required
Co-Payments apply. See benefit summary for details.
In-network only
Monthly Rates – Member Only ($14.64); Member + Spouse ($29.27); Member + Child(ren) ($32.94); Family ($52.99)
Humana Vision

A routine eye exam is important not only for correcting vision problems, but for maintaining healthy eyes and overall health wellness. Eye care providers are trained to treat for and diagnose a variety of health issues, not just eye problems. Take the time to get to know your vision plan and start experiencing healthy eyes and healthy living.
2 Plan Options
Co-Pay – Exam ($10); Materials ($15)
Frame Allowance - $130
Contact Lens Allowance - $130
Frame Benefit – 24 months
Monthly Rates – Member Only ($5.71); Member + Spouse ($11.41); Member + Child(ren) ($12.38); Family ($18.59)
Co-Pay – Exam ($10); Materials ($10)
Frame Allowance - $160
Contact Lens Allowance - $160
Frame Benefit – 12 months
Monthly Rates – Member Only ($9.93); Member + Spouse ($19.86); Member + Child(ren) ($20.41); Family ($31.19)
MassMutual Group Whole Life

Whole Life Insurance is an ideal complement to any group term or optional term life insurance your employer might provide. It will help protect your family today, and more importantly tomorrow. Group Whole life insurance provides smart, convenient protection that also helps you achieve your financial goals providing coverage at a set premium, building cash value over time, and pays a death benefit at an affordable cost.
Members are eligible to enroll from 18-75 years of age
Guaranteed Issue up to $150,000 which means no health questions and coverage regardless of your medical history!
Express Issue of up to $250,000 per enrollment with limited health questions.
Waiver of Premium available up to 10% of your base annual premium
Terminal Illness & Chronic Death Benefit provisions
Cover dependents including:

Spouse up to $25,000 with express issues (limited health questions)
Children & Grandchildren (14 days – 26 years old) with a guarantee issue (no health question) lifetime maximum of $25,000
US Legal & Identity Protection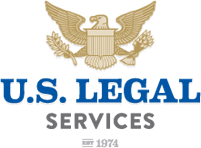 Legal issues & Privacy concerns are a part of life. US Legal offers advice & counsel from reputable lawyers near you. US Legal also helps you monitor your most important data & take control of your privacy. Our monitoring services provide full-service support, alerting you if any discrepancies in your personal data are found, notifying you if your info is used in new applications, and warning you of any privacy concerns.
Covers:

Office/Telephone Consultations - Fully Covered
Consumer Protection Matters - Fully Covered
Debt Collection Defense - Fully Covered
Foreclosure Assistance - Fully Covered+
Personal Bankruptcy/Wage Earner Plan - Fully Covered+
Administrative Hearing Representation - Fully Covered
Civil Litigation - Plaintiff & Defendant
Incompetency Defense - Fully Covered
Personal Legal Document Prep/Review - Fully Covered - no page limit
Divorce, Dissolution, and Annulment - Contested & Uncontested*+
Enforcement or Modification Matters - Contested & Uncontested*+
Name Change - Fully Covered
Domestic Adoption - Contested & Uncontested
Child Support/Custody Establishment - Contested & Uncontested*+
Guardianship or Conservatorship - Fully Covered
Immigration Assistance - Fully Covered**
Personal Injury - First $1,000 exempt from fee
Eviction and Tenant Problems - Fully Covered - tenant only
Sale or Purchase of Home (Primary) - Fully Covered
Juvenile Defense - Fully Covered
Misdemeanor Defense - Fully Covered
Traffic Violations - Fully Covered
DUI - First Offense
Powers of Attorney - Fully Covered
Probate - Fully Covered
Wills/Codicils/Simple Trusts - Fully Covered
All other legal matters - 33.3% discounted rate

Identity Defender Gold covers a variety of benefits including fraud monitoring, credit card monitoring, dark web monitoring, SSN fraud monitoring, Credit Bureau monitoring and more. See summary for complete coverage.
*Subject to 12-hour limitation. **Visa Extension, Naturalization, & Deportation matters. +Subject to 120-day waiting period. Out-of-Network benefits available for all covered matters. Some limitations and exclusions apply. See Policy for more detail.
15 hours of Family Law
Contested Guardianship
IRS Audit Protection
IRS Collection Defense
Real Estate matters for Secondary Residence
Domestic Partner Coverage
Dependent age increased to 26
Felony coverage for the Policyholder
Waiver of the 120-day waiting period when you enroll within the first 30 days
Family Defender (Legal) - $14.75 member; $15.50 family
Identity Defender (ID) - $5.95 member; $8.95 family
Family + Identity Combo - $19.00 member; $23.00 family.
Beyond Med Elective & Cosmetic

Beyond Med is a membership program that elevates your health and well-being by providing access to a proprietary network of board-certified doctors and licensed providers at reduced rates on elective and cosmetic services.
No limits to benefit usage on providers in network.
Available in Broward, Clay, Duval, Hillsborough, Miami-Dade, Orange, Palm Beach, Pinellas, Sarasota, Seminole, St. Johns, and St. Lucie counties.
Monthly Rate – Member ($9.99); Family ($19.99)
Covered services include reduced rates on elective services that are traditionally excluded or limited on your health plan such as:
Acupuncture
Bariatric
Chiropractic
Dermatology
Fertility
Hair Restoration
Hearing
IV Therapies
MedSpa
Mental Wellness
Physical Therapy
Plastic Surgery
Surgical Vision
Veterinary
Vein Therapy
Weight Loss
And more!