Focusing on the Five Conditions: First Reflections of Dr. Jared Myracle
Date posted
August 31, 2023
There are only three ways to improve student learning at scale: You can raise the level of the content that students are taught. You can increase the skill and knowledge that teachers bring to the teaching of that content. And you can increase the level of students' active learning of the content. That's it…everything that's not in the instructional core can only affect student learning and performance by, in some way, influencing what goes on inside the core. –Dr. Richard Elmore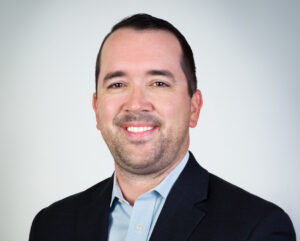 I once worked with a principal who was fond of saying "good teaching is good teaching." I have always appreciated the sentiment, although the phrase needs a bit of unpacking to arrive at actionable advice.
The tried and true elements of what makes an effective lesson are universal: a challenging curriculum, a skilled teacher, and an engaged student. These elements, known collectively as the "instructional core," are fundamental to any effective vision for student academic success. Districts that are consistently successful at improving outcomes for students have the three components of the instructional core at the center of their vision for effective instruction.
As a district leader, it was critically important to me that we kept a sharp focus on the instructional core in our day-to-day operations, and that these elements became familiar to our staff and stakeholders through consistent messaging and a coherent plan for school improvement. It took significant effort to stay focused, trust to stay true to the plan, and patience as we invested in a future that we could not yet see. But through the focus, trust, and patience of a committed staff, we were able to improve outcomes for our students by staying true to the elements of the instructional core.
Furthermore, we proved to ourselves and others that students from all backgrounds can be successful if we provide them with the right opportunities to demonstrate their abilities.
One reason I was excited to join Impact Florida as Senior Director of Programs is the organization's commitment to the Five Conditions That Support Great Teaching. Within the Five Conditions, I see the same focus on the instructional core that served as my North Star as a district leader. As I discovered how Impact Florida supports districts in their pursuit of the Five Conditions, I could sense the impact on a great number of students.
In fact, I didn't have to wait long at all to see evidence of the impact!
Within my first three days on the team, I was surrounded by different groups of educators exploring ways to further engage students in the learning communities that exist within their schools. I listened as leaders challenged each other to think of new ways to give students greater ownership in decision-making. And at a convening of members of the Solving With Students Cadre, I heard teacher after teacher share how they were able to further engage their students by being vulnerable and listening to their feedback, all in an effort to ensure students felt like they were an active part of their classroom and and not a passive bystander. In one activity, teachers shared strategies to engage students that are simple but effective:
Providing access to challenging and relevant content that is aligned to grade level standards to help them see that their work is important.

Setting up a box to collect input from students, like a suggestion box, but focused on what they need to succeed in the class;

1:1 conferences with students to ask about their goals and identify supports to help them achieve their goals;

Opportunities to discuss their thinking about an assigned task with a partner
Having worked so hard as a district leader to ensure the elements of the instructional core were reflected in our work, I am so encouraged and energized to be joining an organization that has so clearly set out instructional priorities through the Five Conditions. Ensuring that all students have the ability to attend great schools is vital to their future aspirations, and a strategic focus on the Five Conditions is a proven path to make sure that occurs.
Dr. Jared Myracle is Impact Florida's Senior Director of Programs. He previously served at the Tennessee Department of Education and for more than 11 years as a middle and high school social studies teacher, assistant principal, curriculum supervisor, and district Chief Academic Officer. Learn more about Jared on our staff directory.